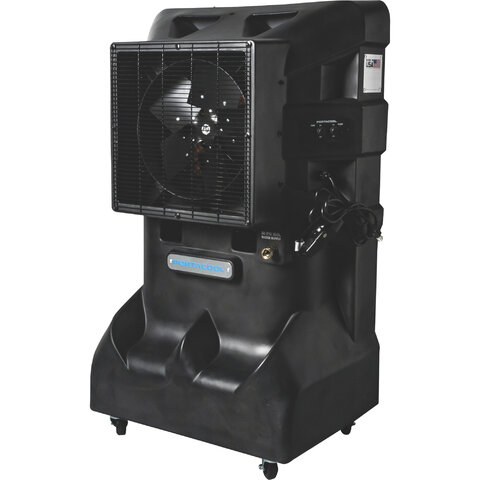 PortaCool Cooling Fan




Standard Single Day Rental Price:


Good Value

$125.00
Overnight Rental Price:


Great Value

$156.25
Weekend Rental (Fri-Mon) Price:


Best Value

$187.50



Keep your guests cool and comfortable with our PortaCool Cooling Fan. Beat the heat and create a refreshing breeze, making your outdoor event more enjoyable, even in hot weather.
The Portacool Cyclone™ 140 Portable Evaporative Cooler is powerful and energy efficient, cooling down your patio, garage or outdoor parties. Stands 57in. high to elevate airflow for maximum cooling comfort. Dual water fill options — fill reservoir manually for use away from a water source or connect to a garden hose for continuous use. The Portacool fan is capable of cooling a 900 sq ft space up to 20 degrees cooler than the ambient air temperature! Perfect for tents!
Easy Online Ordering 24/7
Pick your party/event date and times.
Choose the item(s) you're interested in.
Enter your information.
Pay a small deposit or pay in full.
It's that simple!
Why Choose Rebound?
Family Owned and Operated.
Free and On-time Delivery.
Everything is cleaned and sanitized.
We offer Multi-Day Discounts!
We cater to backyard parties, corporate events, and more!