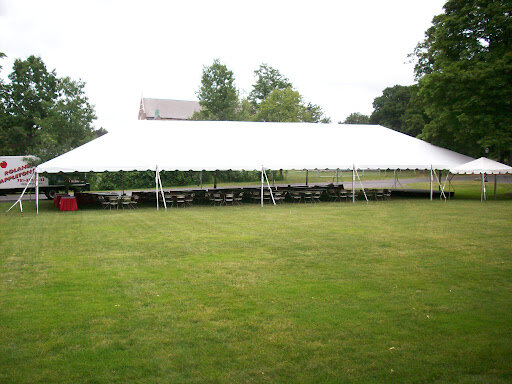 30x40 Frame Tent




Standard 6-Hour Rental Price:


Good Value

$1,000.00
Overnight Rental Price:


Great Value

$1,250.00
Weekend Rental (Fri-Mon) Price:


Best Value

$1,500.00




$1,000.00

Please call 352-325-8944 to reserve this item

The 30x40 frame tent is excellent for various events, parties, or celebrations and can be set up on any surface. Please ensure you select the proper setup surface during checkout, as there is a $100 fee for setups where anchors cannot be utilized.
The 30x40 frame tent can accommodate sidewalls. Each sidewall is 20' long and costs an additional $20. To fully enclose the 30x40 frame tent, you will need 7 sidewall sections. You will be given the option to select sidewalls during the checkout process. Below are a few configuration ideas for the 30x40 frame tent.
Please don't hesitate to call our office staff at (352) 325 - 8944 if you have any questions. Unless restricted by event location, surprise, or other contingent, tents are typically set up the day before your event to give you maximum time to decorate and organize!