Christmas Light Installation
Professional Installation of Seasonal Lights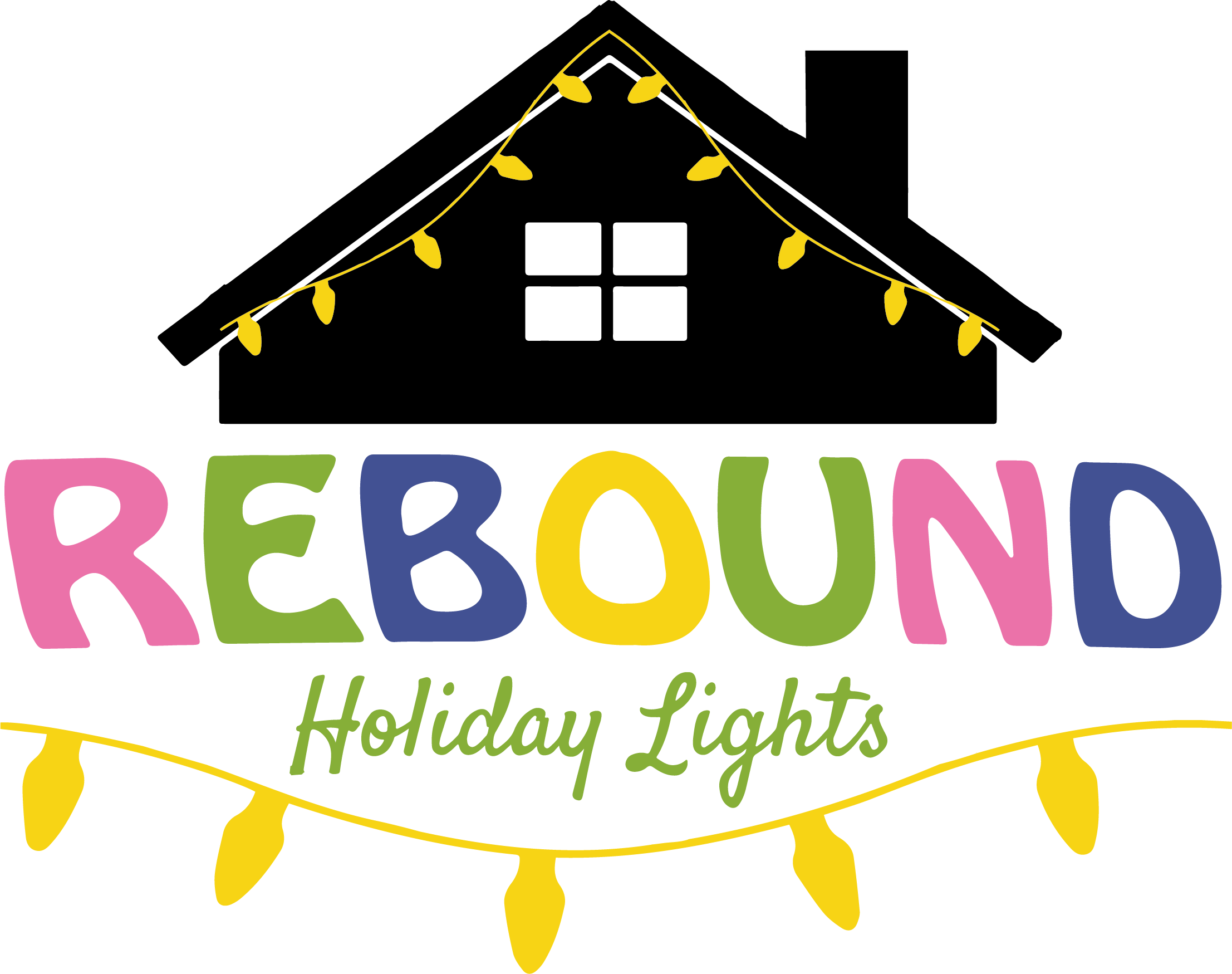 Holiday Lighting Designed and Installed By Professionals
Christmas and Holiday Lights Done Right Makes The Holidays Less Stressful
Rebound Party Rentals is proud to announce Rebound Holiday Lights! Rebound Holiday Lights is a fully registered and insured company offering commercial grade holiday lighting for homes, businesses, churches, schools, or other establishments. With endless possibilities, Rebound Holiday Lights will meet and exceed your Christmas light installation expectations! These are not your standard department store holiday lights. Each strand is custom-cut and created for your needs. These are luxury, high-quality LED lights. Residential orders will range from $750 – 1000+ depending on length, material needed, height, complexity, and other determining factors. Rebound Holiday Lights will install cut-to-length commercial grade lighting, ensure all LED bulbs remain operable throughout the entire season and remove and store those lights at the end of the season for use the following year, saving you the hassle of climbing ladders and cluttering up your attic or storage unit! Each additional year will be 20% off your 1st-year price! Installations will begin on November 1st, and removals will begin on January 1st. A 30% deposit is required to secure all orders. This year, take a break! Enjoy time with your family, impress your neighbors and let us bring the Holiday Spirit to you! We hope to see you this holiday season! 🎄

**Orders outside Marion and Alachua Counties will have a minimum amount of $1000. Thank you!**
Complete Request Form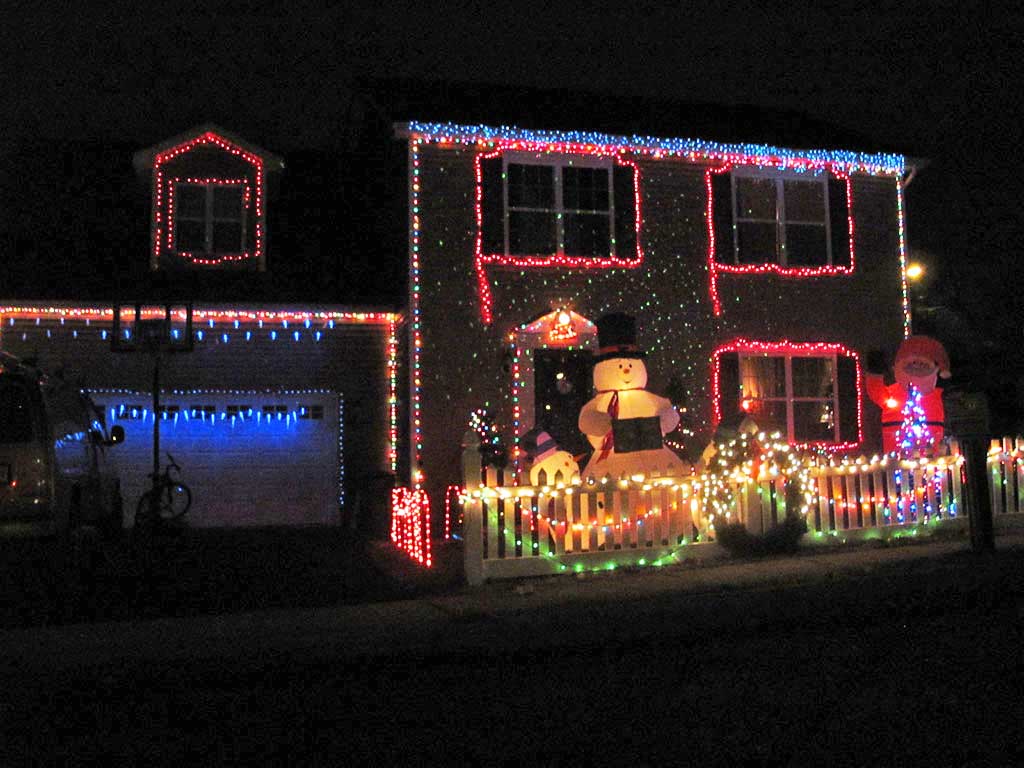 Not Quite Able To Achieve The Christmas Light Display You're Looking For?
---
Do you want your house to look like this? This house is what it looks like when a husband -- who doesn't want to hang lights in the first place -- uses department store lights to create your holiday....wonderland? Cut him some slack this year and simultaneously take away some of the stress. While you may be looking for something more elegant or just a bit different from the cluttered display you typically have, it may simply be beyond what your husband can picture. So take the guesswork out of designing your beautiful holiday light scene. We will work with you to create the holiday light display that you have in your mind. Then, let us design it for you using top-of-the-line products!
Altamonte Springs
Altoona
Snthony
Apopka
Archer
Astatula
Astor
Barberville
Belleview
Beverly Hills
Bronson
Brooksville
Bushnell
Candler
Center Hill
Citra
Citrus Springs
Clarcona
Clermont
Coleman
Crescent City
Crystal River
De Leon Springs
Dunnellon
Earleton
East Palatka
Eustis
Evinson
Fiarfield
Fern Park
Ferndale
Floral City
Cort McCoy
Fruitland Park
Gainesville
Georgetown
Gotha
Grand Island
Groveland
Hawthorne
Hernando
Holder
Hollister
Homosassa
Homosassa Springs
Howey in the Hills
Interlachen
Inverness
Island Grove
Istachatta
Killarney
Lady Lake
Lake Como
Lake Mary
Lake Panasoffkee
Lake Weir
Lecanto
Leesburg
Lochloosa
Longwood
Lowell
Maitland
Mascotte
McIntosh
Micanopy
Mid Florida
Minneola
Montverde
Morriston
Mount Dora
Newberry
Nobleton
Oakland
Ocala
Ocklawaha
Ocoee
Okahumpka
Orange Lake
Orange Springs
Orlando
Orlo Vista
Oxford
Paisley
Palatka
Pierson
Plymouth
Pomona Park
Reddick
Royal
San Mateo
Satsuma
Seville
Silver Springs
Sorrento
Sparr
Summerfield
Sumterville
Tangerine
Tavares
The Villages
Umatilla
Webster
Weeki Wachee
Weirsdale
Welaka
Wildwood
Williston
Winter Garden
Winter Park
Yalaha
Zellwood
All areas in between
Frequently Asked Questions
It's easy! You can give us a call, shoot us a text, or send us an email asking for a quote for holiday lights. All we need is your address, and we will take it from there by creating a couple different packages. From there, we can add, change, or remove anything you'd like to achieve exactly what you're looking for.
What if a bulb goes out? Do I replace it?
No need! Give us a call, we will come and replace it, free of charge, throughout the entire season!
Do I keep the lights and need o store them until next year?
No, Rebound Holiday Lights keeps the lights safely secured in their warehouse until the next season!
Does the price change every year?
Great question. The 2nd and subsequent years the price is reduced by 20% from your original price. For example, if your package costs $1000 the first year, it would be $800 for the 2nd and subsequent year until you add or change any service, or the strands need to be replaced.
Am I limited to one color?
Absolutely not! You have to freedom to do whatever you'd like with your color variation. We can get any color bulb you'd like!